Using the tips widget
Introduction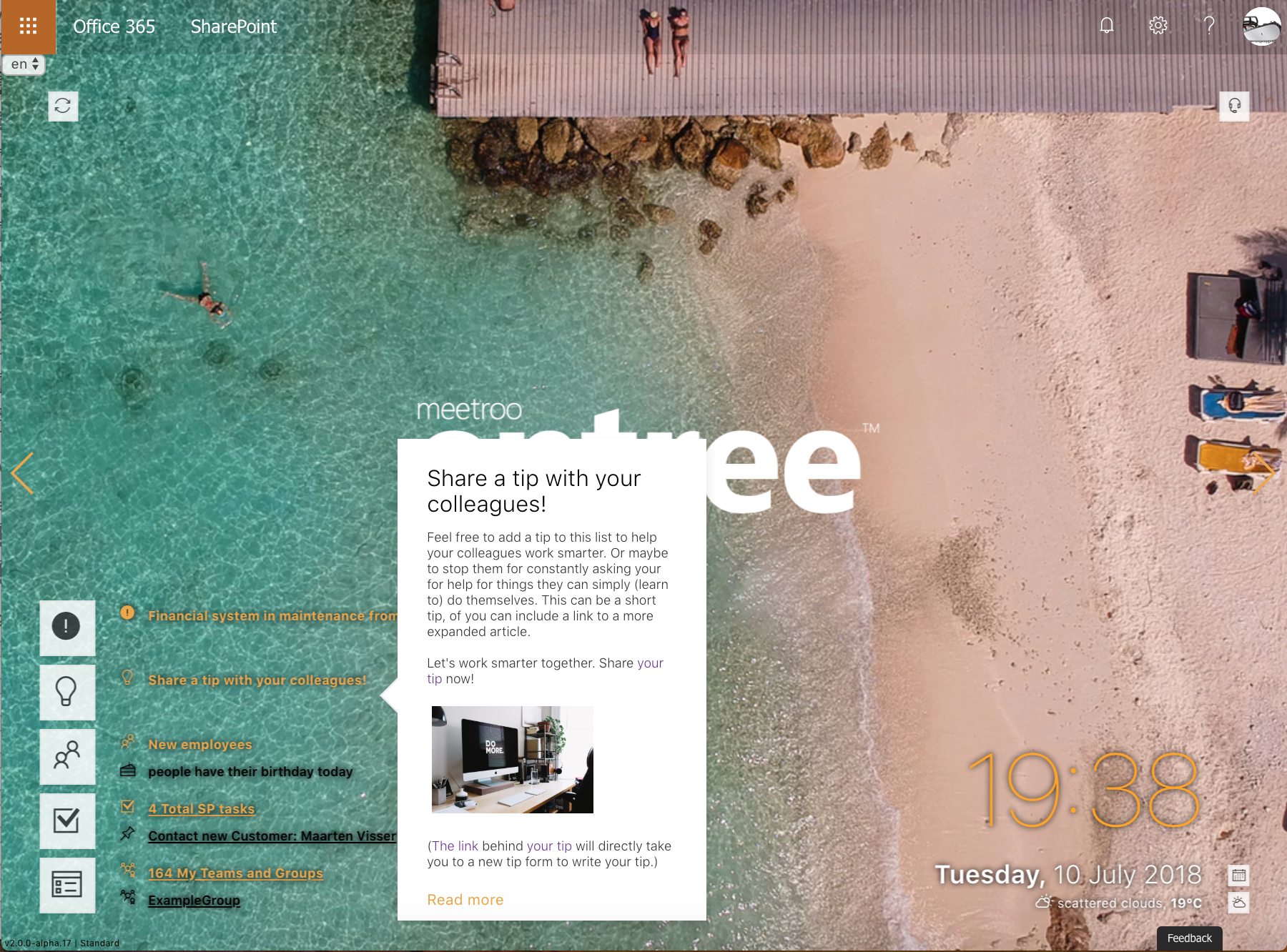 The tips widget was created to use to share a daily 'tip of the day'.  This to share bite-size items to help each other work smarter. Topics such as 'making better use of Office 365', 'getting things done' (productivity) and internal processes and tools. The tip widget shows a random widget from an endless list. 

This article is about the use of the tips widget. To enable the widget and make it visible on home you need to turn it on in the admin panel. Read more about this in the 
Configure widgets
 article. 
Importing a tips list
After enabling the tips widget you can start adding tips. We have made a start for you in this file. Use these as inspiration and as your first batch. You can expand on these from here on. Do not worry that you need a complete list with 365 tips on day 1. Add tips as you go, and invite colleagues to add tips as well. And connect it to the organisational calendar. Add tips about the right way to handle holiday requests in spring, or how to handle sick leave in flu season. Over time you will have a beautiful, inspiring list that is inspired on your situation and will take your team to greatness. 
Adding a single tip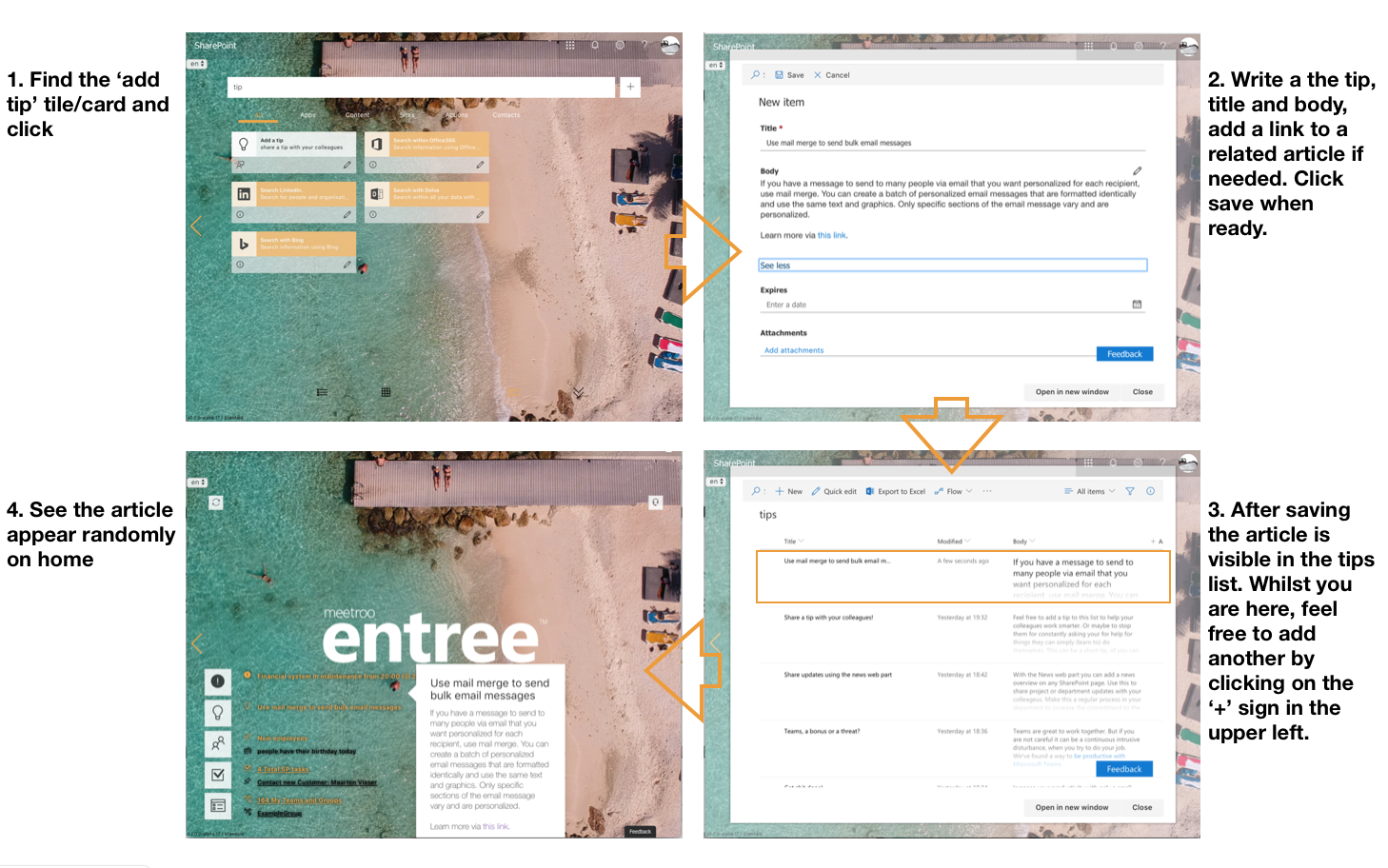 It is rather simple to add a single tip to the tips list as you can see in the following steps and image: 
There are various ways to get to the write tip screen. 

Go to the hub and search for the add tip tile/card and click on the tile/card; 
Or click on the tips icon which will lead you to the tips list, and then click on the upper left '+' sign for add new; 

Write a title and body for the tip you wish to share; 

add link if applicable); 
Add a picture if you wish, adjust width to 150 to make it visible in the callout screen; 

Click save. 
Close screen, or click add new to write another tip.
It's really that simple!😃
Tips sources:

And if you wonder where you can find additional sources for tips to help your colleagues (and yourself) work smarter, look no further. We are here to help. Have a look at these sources to create and grow your own tips list: 
No tips or wrong tips?
Does it look different than you expected? Or do you not see your tip immediately? Other than with the alerts widget you will not see the latest added tip on top. The widget will randomly post a tip on home, so be patient, your latest addition will be shown in due time. 
Experiencing other issues? These actions should fix it: 
refresh the page with the refresh button, or 
check if the tips widget is enabled via the widget config menu in the admin pane.
And if you wish to change its position, higher or lower on screen, you can do that via widgets in the home config in the admin panel.  

Work Happy! 


---